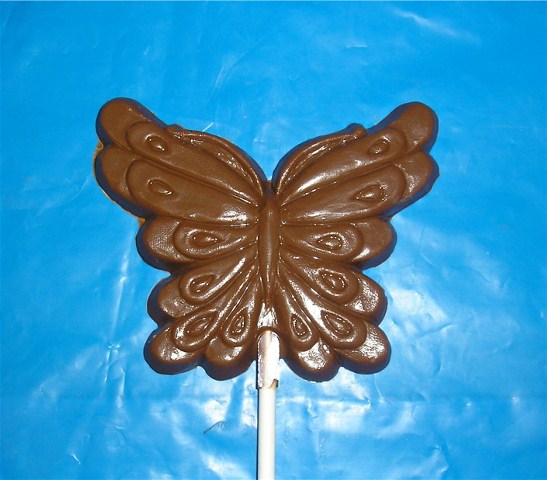 Chocolate Butterfly Pop $1.75
Chocolate butterfly pops can be ordered in your choice of chocolate. Clear wrapped with your choice of ribbon color.
Chocolate butterflies can be ordered in milk, dark and white chocolate. A great way to decorate your table as party favors. Chocolate butterflies can also be used in your centerpieces.
To Order, Call Phone: (336) 447-4710

TO PLACE AN ORDER, YOU MUST CALL THE STORE. WE DO NOT USE A SHOPPING CART!