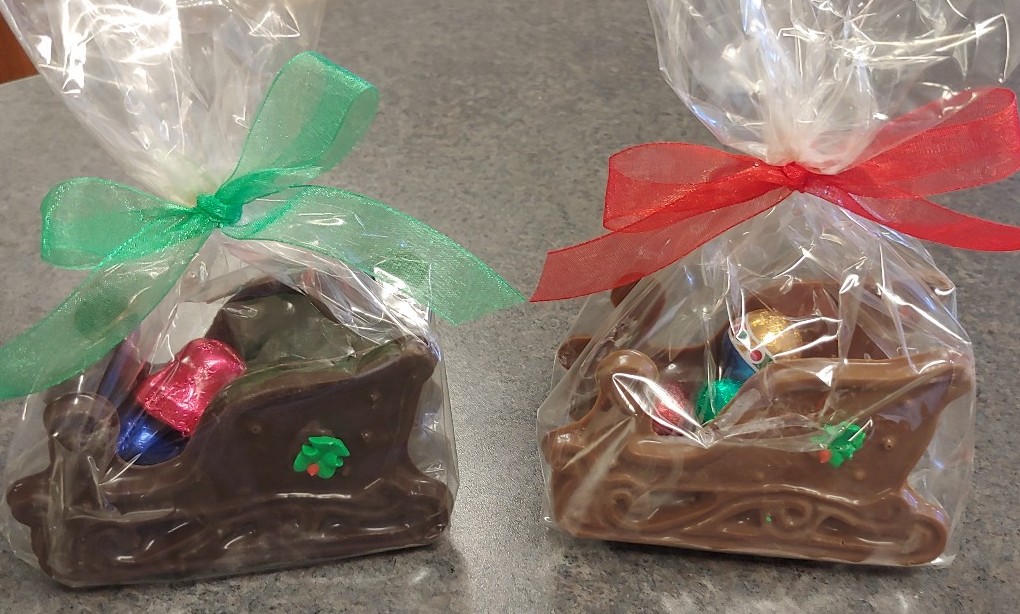 Chocolate 3D Sleigh - $5.50
Chocolate 3D sleighs are filled with chocolate foil ornaments or bells. They are available in milk, dark or white chocolate. They are wrapped in clear cello and tied with ribbon. Each sleigh is 4" long by 2" wide by 2 1/4" tall. Order them without the filled items and fill with a mousse or tart filling of your own choice. These are not suitable for shipping and are for local consumption. Would look wonderful on your holiday table.
To Order, Call Phone: (336) 447-4710

TO PLACE AN ORDER, YOU MUST CALL THE STORE. WE DO NOT USE A SHOPPING CART!